We are Pasco County's Beach Volleyball Resource. We offer beach training for all experience levels and several tournaments throughout the year for all ages.
Coaches Liz Klauka, Jerica Ramirez, Emma Heidelberg and Ike Klauka bring more than 40+ years of coaching experience. Coach Liz and Coach Jerica serve as indoor and outdoor coaches for Bishop McLaughlin Catholic High School. Coach Ike serves is a long time coach for OTVA.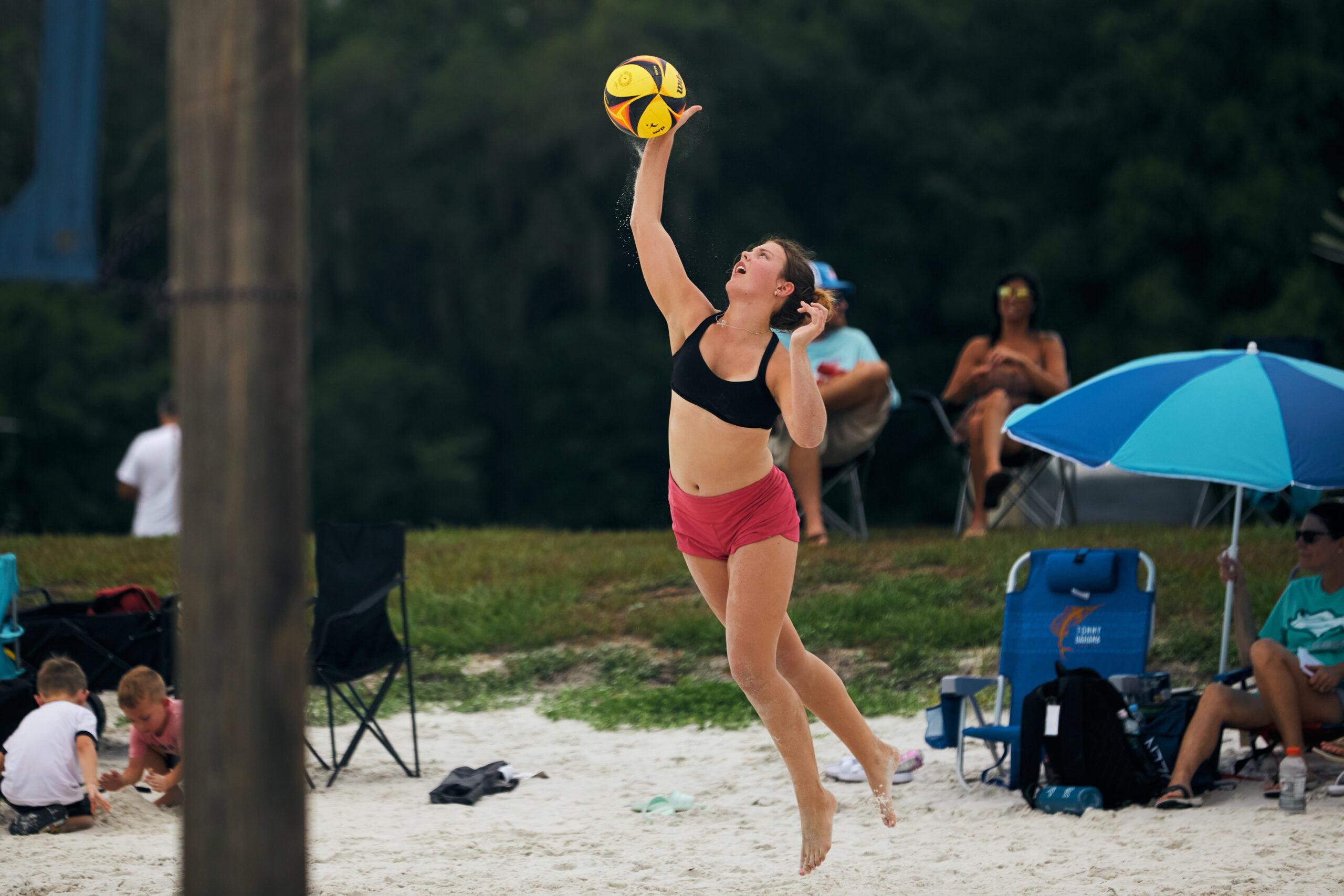 MORE coach bios coming soon!
COACH LIZ
Coach Liz has been coaching volleyball for 17 years. She began playing when she was a freshman in high school and just needed a winter sport to hold her over until soccer season. After one season, she was hooked! She went on to play 4 years of high school and 4 years of college. Liz has coached indoor volleyball for OTVA for the past 6 seasons. She was recently named the head coach of Bishop McLaughlin Catholic High School for both indoor and beach. 
Position: Outside Hitter
Favorite Skill: Defense
Beach or Indoor: I am much better at indoor, but I love playing beach!